Hybrid
Unplugged and on the Road
Hybrid vehicles are more powerful and popular than ever. They never need to be plugged in, generate electricity while you brake and receive better mpg ratings, which may save money at the pump.* And now with stylish options like the Honda Insight, Accord Hybrid and CR-V Hybrid, they fit seamlessly into your lifestyle.
Plug-In Hybrid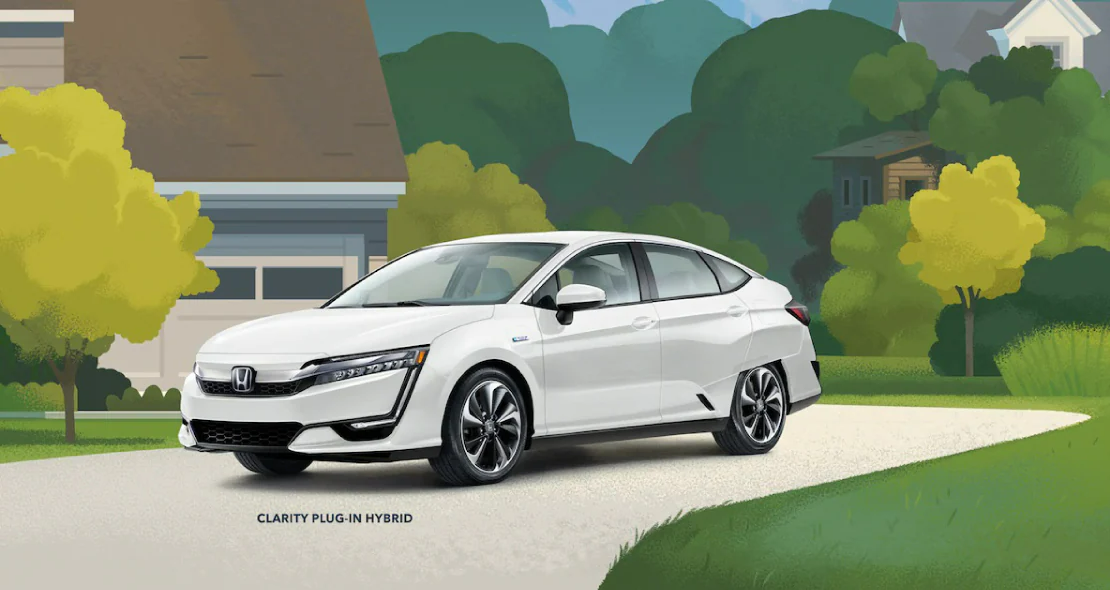 The Best of Both Worlds
Plug-in hybrids can function as all-electric, emission-free vehicles for short trips, then automatically switch to using a gas-powered engine when the battery runs low or when additional power is required. With the flexibility and peace of mind to go almost anywhere, vehicles like the Honda Clarity Plug-In Hybrid help you get the most out of your drive.