When Should I Rotate My Tires in Dover, DE?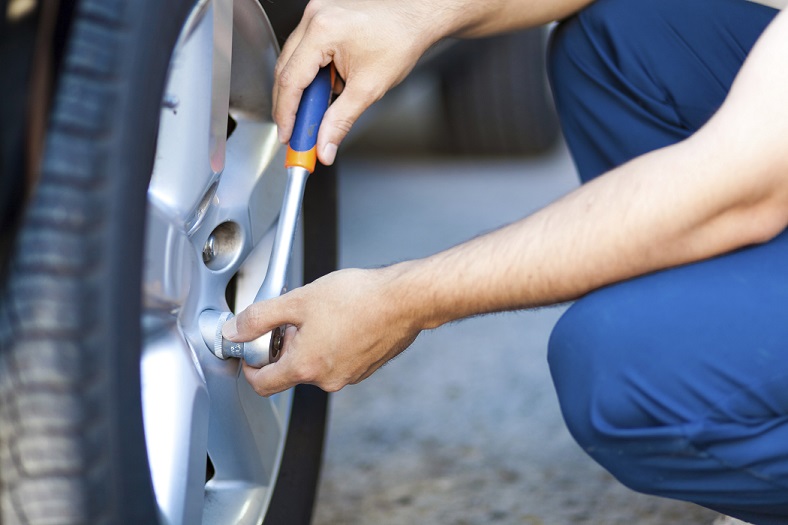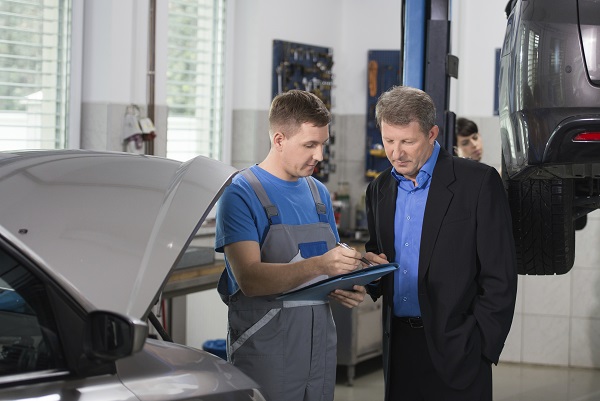 Whether you possess a brand-new ride or something with a few years of dedicated service under its belt, it's imperative that you take the steps to properly maintain it. One routine maintenance task that shouldn't be overlooked is a tire rotation, as this item helps everything wear down evenly for improved performance and stability. If you think you're overdue for a tire rotation, be sure to swing by the Service Department at Price Honda!
Importance of Tire Rotations
Though all four wheels maintain constant contact with the road beneath you, they're subject to varying degrees of strain depending on their placement. While your front tires have to contend with the extra forces of braking, steering, and supporting the mechanics beneath the hood, the set in the back face far fewer stresses. As a result, the leading two degrade at a much faster rate. To keep this uneven wear in check, it's recommended that you swap the front tires with the back. If left unresolved for too long, you'll have to shell out for new tires sooner, costing you more in the long run than if you were to buy four tires all at once.
Frequency of Service
So, how often should you rotate your tires? Most technicians recommend having this task performed about as often as you change your oil, or approximately every 5,000 miles. Of course, just like with oil changes, this figure depends on several factors, including your environment, driving style, drivetrain, and more. Therefore, you should consult your Owner's Manual to see what the manufacturer recommends for your specific model year. Of course, you're also welcome to reach out to our staff through the Ask a Tech form if you have any remaining questions.
Visit Us Today!
If you think that you're due for a tire rotation, feel free to schedule your appointment either by calling us at 302-734-1000 or completing our handy online form. Either way, we'll be in touch to confirm the details of your reservation. While you're here, we invite you to sit back and relax in our customer waiting lounge while we're on the job. We even provide complimentary Wi-Fi and coffee to make your time with us as pleasurable as possible! Before long, your beloved ride will be ready to tackle the open road again.
When should I rotate my tires in Dover, DE? Here at Price Honda, we recommend coming to see us every few months for this crucial service! Doing so will keep you safe, along with potentially saving you money in the long run.
How Often Should I Rotate My Tires?
You should rotate your tires about every 5,000 miles or six months.
Service Hours
302-943-6001
| | |
| --- | --- |
| Monday | 7:00 am - 4:00 pm |
| Tuesday | 7:00 am - 4:00 pm |
| Wednesday | 10:00 am - 6:00 pm |
| Thursday | 7:00 am - 4:00 pm |
| Friday | 7:00 am - 4:00 pm |
| Saturday | 8:00 am - 2:00 pm |
| Sunday | Closed |
Testimonials
"Easy and super nice"
DEALERRATER
3-31-2020
YELP
3-24-2020
GOOGLE
3-15-2020
GOOGLE
3-15-2020
GOOGLE
3-11-2020
GOOGLE
3-5-2020
GOOGLE
3-3-2020
YELP
3-3-2020
GOOGLE
2-27-2020
GOOGLE
2-25-2020
GOOGLE
2-23-2020
GOOGLE
2-21-2020
GOOGLE
2-19-2020
GOOGLE
2-18-2020
GOOGLE
2-17-2020
YELP
2-16-2020
GOOGLE
2-15-2020
GOOGLE
2-13-2020
GOOGLE
2-13-2020
GOOGLE
2-12-2020
YELP
2-12-2020
GOOGLE
2-8-2020
GOOGLE
2-7-2020
GOOGLE
2-7-2020
GOOGLE
2-6-2020
GOOGLE
2-5-2020
YELP
2-3-2020
GOOGLE
2-2-2020
GOOGLE
2-1-2020
GOOGLE
1-29-2020
GOOGLE
1-26-2020
GOOGLE
1-26-2020
GOOGLE
1-25-2020
GOOGLE
2-7-2020
Read More