When Should I Replace My Car Battery in Dover, DE?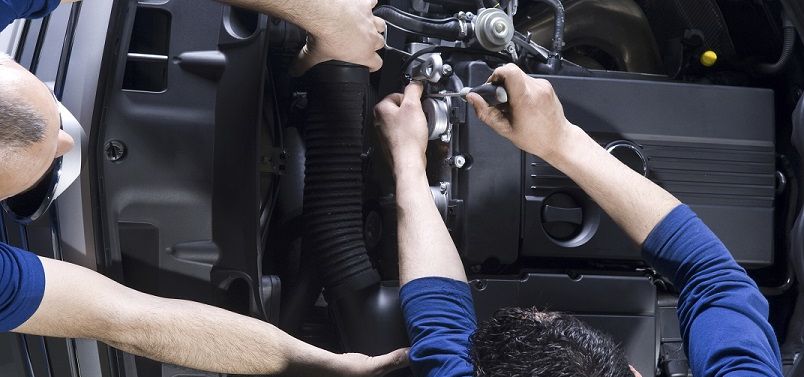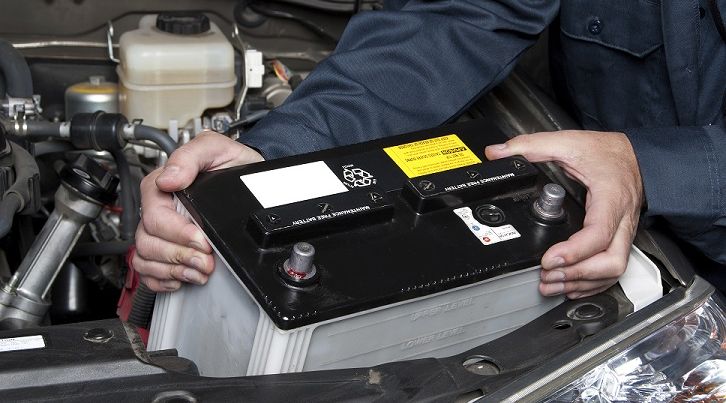 Just about every driver has experienced that moment of dread where you turn the key in the ignition and your engine merely sputters helplessly. In most cases, this is a clear sign that your battery is dead and poses a significant inconvenience if you have someplace to be. To help you avoid this issue, Price Honda is here to tell you more about car batteries and how often you should replace yours!
What Does a Car Battery Do?
Though your car relies on an internal combustion engine to generate power and a transmission to distribute this energy to the wheels to make you move, the whole chain relies on one component to get started—the battery. This component utilizes a complex chemical reaction to create electricity, which is then used by the ignition to spark off combustion inside your engine to get things going. Furthermore, anything else that runs on electricity in your vehicle—from the headlights to the radio—require your battery to power them. Therefore, the health of the car battery is an indispensable part of maintaining your ride!
Replacing the Battery
When your battery is starting to reach the end of its life, you'll likely notice several telltale signs. The first and most common indication is your engine struggling to get going when you turn the key in the ignition. This is a sign that the battery isn't producing enough of a spark to set off the required combustion reaction. You might also notice that your headlights are dimmer when your battery is getting old. In most cases, you can expect about four years of service from this component, although this can vary based on how much you drive, whether or not you do any towing, and if you experience extreme temperatures where you live.
Tools & Resources
To really make your time with us streamlined and stress-free, our website has a variety of tools for you to make use of! First, we love to tell customers about our Schedule Appointment tool, since this enables you to quickly reserve a timeslot for your repairs at a time and date that suit your lifestyle. Before dropping by, be sure to take a look at our most recent service specials, so you can save some of your hard-earned pay. Finally, to really prove our worth, we have a "Dare to Compare" graph that displays how our prices stack up against local competitors! At Price Honda, we're all about transparency.
Has someone recently asked you, "When should I replace my car battery in Dover, DE? If so, now you can tell them that this task should be performed about every four years. To hear more, be sure to visit the experts at Price Honda in the near future.
How Often Should I Replace My Car Battery?
In general, you should replace your car's battery every four years.
Service Hours
302-943-6001
| | |
| --- | --- |
| Monday | 7:00 am - 4:00 pm |
| Tuesday | 7:00 am - 4:00 pm |
| Wednesday | 10:00 am - 6:00 pm |
| Thursday | 7:00 am - 4:00 pm |
| Friday | 7:00 am - 4:00 pm |
| Saturday | 8:00 am - 2:00 pm |
| Sunday | Closed |
Testimonials
"Easy and super nice"
DEALERRATER
3-31-2020
YELP
3-24-2020
GOOGLE
3-15-2020
GOOGLE
3-15-2020
GOOGLE
3-11-2020
GOOGLE
3-5-2020
GOOGLE
3-3-2020
YELP
3-3-2020
GOOGLE
2-27-2020
GOOGLE
2-25-2020
GOOGLE
2-23-2020
GOOGLE
2-21-2020
GOOGLE
2-19-2020
GOOGLE
2-18-2020
GOOGLE
2-17-2020
YELP
2-16-2020
GOOGLE
2-15-2020
GOOGLE
2-13-2020
GOOGLE
2-13-2020
GOOGLE
2-12-2020
YELP
2-12-2020
GOOGLE
2-8-2020
GOOGLE
2-7-2020
GOOGLE
2-7-2020
GOOGLE
2-6-2020
GOOGLE
2-5-2020
YELP
2-3-2020
GOOGLE
2-2-2020
GOOGLE
2-1-2020
GOOGLE
1-29-2020
GOOGLE
1-26-2020
GOOGLE
1-26-2020
GOOGLE
1-25-2020
GOOGLE
2-7-2020
Read More