When Should I Get My Oil Changed in Dover, DE?

Unfortunately, there is far more incorrect information on oil changes out there than we at Price Honda would like. That's why we've decided to put together a few rules that you should try to follow when it comes to swapping out the oil in your car. If any questions arise as you read, feel free to contact us at your earliest convenience.
Checking Your Oil
If you can't remember the last time you brought your ride in to get an oil change, it's time to pop the hood and find out. Simply locate the engine and find the adjacent dipstick, which is typically a circular yellow rod next to the powertrain. From here, you'll want to pull the dipstick out and wipe it off before placing it back inside. After waiting a few minutes, remove the dipstick once again and check the bottom to make sure the oil is at the proper level. If its not, you'll want to bring your ride into our Service Department as soon as possible. If you've got the right amount of oil, you'll want to check to make sure that it's still good. You can do this by looking at the color and the consistency of the oil. If it's thick and dark, you should probably change it out when you get the chance.
Timeline
If you can remember when the last time you swapped out your oil is but just don't know how long oil stays good for, we've got your back here at Price Honda. Most experts agree that three months is a good rule of thumb. That being said, you must also consider the number of miles you've driven. 3,000 miles is typically the maximum amount you want to drive before changing the oil. Those who frequently cruise for long distances might exceed the 3,000-mile limit before three months have passed. If that's the case, you'll want to get your oil changed more frequently than every three months.
Service Department
If now is the time to get your old oil swapped out for a new batch, we hope you consider making your way to our Service Department. Our skilled technicians regularly perform this routine maintenance, so you won't have to worry about spending your day off waiting for us to finish up. If you feel like reducing the number of trips you take to the mechanics each year, consider having us handle a few other automotive operations while you're here. From wiper and filter replacements to full engine repairs, we can handle it all!
If you've ever asked yourself, "When should I get my oil changed in Dover, DE?" we hope this article has helped. Feel free to drop by Price Honda when you can at 4567 South Dupont Highway in Dover, DE. We can't wait to meet you.
Testimonials
"Easy and super nice"
DEALERRATER
3-31-2020
YELP
3-24-2020
GOOGLE
3-15-2020
GOOGLE
3-15-2020
GOOGLE
3-11-2020
GOOGLE
3-5-2020
GOOGLE
3-3-2020
YELP
3-3-2020
GOOGLE
2-27-2020
GOOGLE
2-25-2020
GOOGLE
2-23-2020
GOOGLE
2-21-2020
GOOGLE
2-19-2020
GOOGLE
2-18-2020
GOOGLE
2-17-2020
YELP
2-16-2020
GOOGLE
2-15-2020
GOOGLE
2-13-2020
GOOGLE
2-13-2020
GOOGLE
2-12-2020
YELP
2-12-2020
GOOGLE
2-8-2020
GOOGLE
2-7-2020
GOOGLE
2-7-2020
GOOGLE
2-6-2020
GOOGLE
2-5-2020
YELP
2-3-2020
GOOGLE
2-2-2020
GOOGLE
2-1-2020
GOOGLE
1-29-2020
GOOGLE
1-26-2020
GOOGLE
1-26-2020
GOOGLE
1-25-2020
GOOGLE
2-7-2020
Read More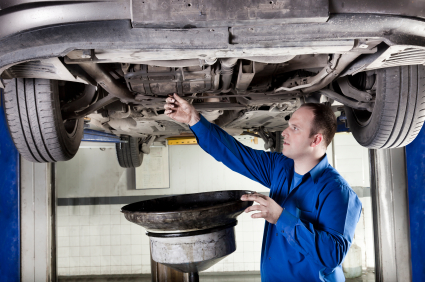 Service Hours
302-943-6001
| | |
| --- | --- |
| Monday | 7:00 am - 4:00 pm |
| Tuesday | 7:00 am - 4:00 pm |
| Wednesday | 11:00 am - 7:00 pm |
| Thursday | 7:00 am - 4:00 pm |
| Friday | 7:00 am - 4:00 pm |
| Saturday | 8:00 am - 2:00 pm |
| Sunday | Closed |