Used Honda Vehicles for Sale near Smyrna, DE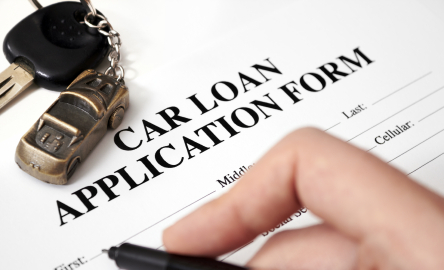 Sales Hours
302-943-6000
| | |
| --- | --- |
| Monday | Closed |
| Tuesday | 10:00 am - 6:00 pm |
| Wednesday | 11:00 am - 7:00 pm |
| Thursday | 10:00 am - 6:00 pm |
| Friday | 10:00 am - 6:00 pm |
| Saturday | 10:00 am - 5:00 pm |
| Sunday | Closed |
At Price Honda, we have all different kinds of customers walk through our doors. They come from different backgrounds and want different vehicles to suit their purposes. One thing almost everyone has in common, though, is wanting to get as affordable a deal as possible. Because of this, we are recommending our excellent used Honda vehicles to those who are interested in getting a great car for less. To hear more, just give us a call at 302-734-1000.
Why Buy Used Honda Vehicles?
We already know what you might be thinking. Are used vehicles reliable and safe? Can they be trusted? People looking to dish out the money on a vehicle want one they can feel proud of and confident in. Rest assured, the vehicles at Price Honda are certainly ones that won't let you down. Whenever another used vehicle comes into our lot, we do a thorough inspection that involves test drives and internal and external checks to ensure that we are only putting high-quality automobiles for sale. So, whether it's for you or a loved one, buying used models is a great way to attain excellent vehicles at a reduced cost. What's not to love?
Additional Options
If you're still not convinced, we will sometimes have particularly special vehicles that might appeal to you. One option is one-owner used vehicles, which have only been driven by one prior owner. These frequently have far less wear and mileage on them, so you'll be getting a vehicle that feels much closer to a factory-new condition than those that have been passed down from hand to hand. Another superb option are certified used vehicles. These have passed a certification test created by their manufacturers that ensure they hold up to their maker's standards. We're certain that once you see them, all your fears will melt away, so don't hesitate to schedule a test drive.
Inventory
Once you warm up to the idea of used Honda vehicles, feel free to browse through them on our website! On the left-hand side of the screen, you'll see a huge number of different filters that will help you navigate all the options we have available for you. You can first go through some of the easier choices like year, model, and price, before narrowing it down even further by choosing between things such as the engine type, mileage, color, and more! We feel certain that after just a brief search, you'll be picturing yourself cruising along North Dupont Boulevard in a new-to-you vehicle.
Come to Price Honda and start talking to our friendly team members about used Honda vehicles for sale near Smyrna, DE. We have no doubt that you'll be overjoyed to find yourself an excellent automobile for less.
Testimonials
GOOGLE
3-11-2020
GOOGLE
3-5-2020
GOOGLE
3-3-2020
YELP
3-3-2020
GOOGLE
2-27-2020
GOOGLE
2-25-2020
GOOGLE
2-23-2020
GOOGLE
2-21-2020
GOOGLE
2-19-2020
GOOGLE
2-18-2020
GOOGLE
2-17-2020
YELP
2-16-2020
GOOGLE
2-15-2020
GOOGLE
2-13-2020
GOOGLE
2-13-2020
GOOGLE
2-12-2020
YELP
2-12-2020
GOOGLE
2-8-2020
GOOGLE
2-7-2020
GOOGLE
2-7-2020
GOOGLE
2-6-2020
GOOGLE
2-5-2020
YELP
2-3-2020
GOOGLE
2-2-2020
GOOGLE
2-1-2020
GOOGLE
1-29-2020
GOOGLE
1-26-2020
GOOGLE
1-26-2020
GOOGLE
1-25-2020
GOOGLE
1-23-2020
GOOGLE
2-7-2020
Read More