Lease End Options near Middletown, DE

Leasing is becoming a more and more popular way for drivers to take home a new vehicle, and the flexibility it offers is a major reason why. When setting up your agreement, you're able to customize your lease length and mileage allowance, which will lock in the right payment plan for you. But this isn't the only point at which you'll have options to choose from — just as much adaptability awaits you when your lease is up! Read on for more details about these lease end scenarios, then head to Price Honda to find the vehicle that's right for you.
Begin a New Lease
Because leases typically only last between two and four years, you'll be back on our showroom floor in no time, checking out the very latest models we have to offer. At this point, you can take advantage of one of the biggest perks of leasing — getting a brand-new car every few years! We make it effortless for you to bring in the ride you've just finished leasing and hop right into whichever one catches your eye next. By avoiding the much longer-term commitment of financing a purchase, you can easily adapt to your changing life circumstances this way. For instance, if you've landed a new job that requires a longer commute, you may seek more comfort and fuel efficiency in your next set of wheels. Or if you have another baby on the way, capacity might be priority number one! Whatever your needs are, we'll have the vehicle for you.
Can I Convert My Lease into a Purchase?
Sometimes, your experience with a vehicle is love at first drive. If you think you've finally found the set of wheels for you and hate the idea of saying goodbye to it, don't despair! We can easily set you up with an installment plan that will allow you to pay off the car's remaining value over time, eventually making it yours for good. Best of all, the money you've already paid to cover the vehicle's depreciation while you were leasing it will have brought its sticker price down considerably, which will usually ensure that you won't be paying any more than you would be if you had decided to purchase the car from the get-go. And don't worry, our Finance Department will ensure that you'll be able to keep covering the cost with monthly payments that fit seamlessly into your budget.
Explore Other Options
Of course, you're always free to simply return the keys to us with no questions asked and consider other avenues. This might be the right choice for you if you've settled down and would like to begin financing the purchase of a new vehicle that you know will be a good fit for you for a long time to come. Or, you might want to hit the road without the constraints of a mileage limit, in which case buying that vehicle you've had your eye on might make more sense for you than leasing it. And if you aren't sure which payment path is right for your situation, all you need to do is ask us! We truly enjoy the opportunity to advise our customers and ensure that they roll off our lot with the plan that's ideal for them.
We hope this has clarified your lease end options near Middletown, DE! We're looking forward to seeing you at Price Honda, but don't hesitate to contact us should any questions arise before then.
Sales Hours
302-943-6000
| | |
| --- | --- |
| Monday | Closed |
| Tuesday | 10:00 am - 6:00 pm |
| Wednesday | 11:00 am - 7:00 pm |
| Thursday | 10:00 am - 6:00 pm |
| Friday | 10:00 am - 6:00 pm |
| Saturday | 10:00 am - 5:00 pm |
| Sunday | Closed |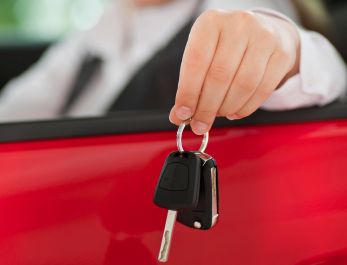 Testimonials
"Easy and super nice"
DEALERRATER
3-31-2020
YELP
3-24-2020
GOOGLE
3-15-2020
GOOGLE
3-15-2020
GOOGLE
3-11-2020
GOOGLE
3-5-2020
GOOGLE
3-3-2020
YELP
3-3-2020
GOOGLE
2-27-2020
GOOGLE
2-25-2020
GOOGLE
2-23-2020
GOOGLE
2-21-2020
GOOGLE
2-19-2020
GOOGLE
2-18-2020
GOOGLE
2-17-2020
YELP
2-16-2020
GOOGLE
2-15-2020
GOOGLE
2-13-2020
GOOGLE
2-13-2020
GOOGLE
2-12-2020
YELP
2-12-2020
GOOGLE
2-8-2020
GOOGLE
2-7-2020
GOOGLE
2-7-2020
GOOGLE
2-6-2020
GOOGLE
2-5-2020
YELP
2-3-2020
GOOGLE
2-2-2020
GOOGLE
2-1-2020
GOOGLE
1-29-2020
GOOGLE
1-26-2020
GOOGLE
1-26-2020
GOOGLE
1-25-2020
GOOGLE
2-7-2020
Read More