How Often Should I Replace My Brake Pads?

If your brakes are bringing you to a grinding halt, then this is a sign that the pads are ready for retirement. Of course, it's preferable to stay ahead of issues like these, so the Service Department at Price Honda is here to bring you up to speed on proper brake pad maintenance and how often this component should be replaced. If you have any remaining questions, pay us a visit or utilize the Ask a Tech tool!
Signs of Wear
Before we dive into our recommended timeline, let's quickly review a few of the common signs of worn-out brake pads. Perhaps the most obvious indication that this part is reaching the end of its lifespan is a harsh scraping or squeaking sound when you're bringing your car, truck, SUV, or minivan to a stop. Additionally, you may also notice that the pedal is hitting the floor when you apply pressure or that you need more time to slow down. Given the significant safety hazard that old brakes present, it's imperative to have this system repaired as soon as issues such as these arise.
Replacement Timeline
To help you avoid problems with stopping, your brake pads should be replaced about every 50,000 miles. That being said, this timeframe can be impacted by several factors, including the type of vehicle you own and your personal habits behind the wheel. As a result, you might need new pads after 25,000 miles or up to 75,000 miles. Due to this variation, it's a good idea to have this component inspected by our expert technicians about every 12,000 to 15,000 miles, as this will allow us to check everything out and let you know if we notice any issues developing beneath the surface. Plus, while you're here, we can address other routine maintenance items for your convenience.
Proper Brake Care
Naturally, you'll want to get the most out of your current brake pads, so we'd like to finish up by arming you with some knowledge regarding proper care. First, we strongly advise you to obey the speed limit at all times. Not only is it the law, but traveling at high speeds causes your pads to wear out more quickly due to the increased time it takes to slow down. Furthermore, by maintaining a more appropriate rate of travel, you'll be able to anticipate stops by lifting your foot off the gas, coasting, and then applying braking pressure.
So, how often should I replace my brake pads? Price Honda recommends new ones about every 50,000 miles! For a more accurate timeline, bring your vehicle over to our service center and let our mechanics take a look.
Service Hours
302-943-6001
| | |
| --- | --- |
| Monday | 7:00 am - 6:00 pm |
| Tuesday | 7:00 am - 6:00 pm |
| Wednesday | 7:00 am - 6:00 pm |
| Thursday | 7:00 am - 6:00 pm |
| Friday | 7:00 am - 6:00 pm |
| Saturday | 8:00 am - 4:00 pm |
| Sunday | Closed |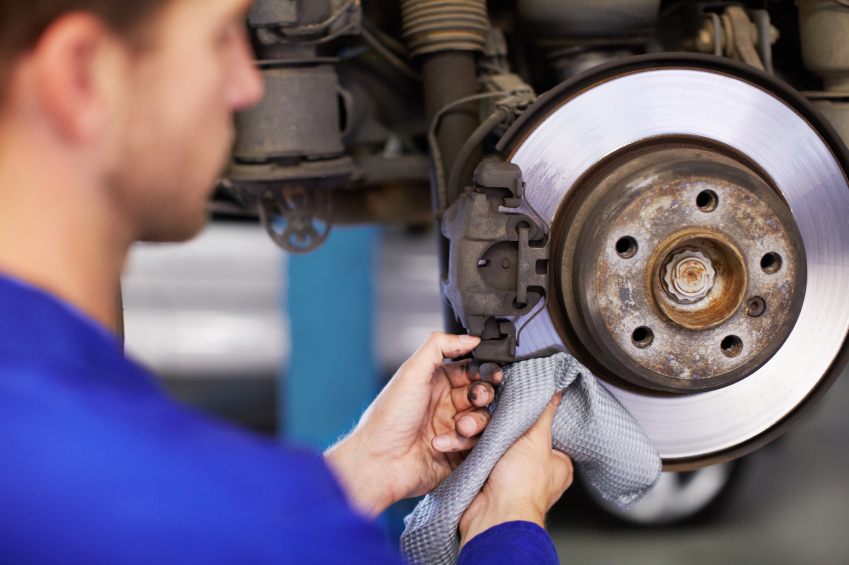 Testimonials
GOOGLE
3-11-2020
GOOGLE
3-5-2020
GOOGLE
3-3-2020
YELP
3-3-2020
GOOGLE
2-27-2020
GOOGLE
2-25-2020
GOOGLE
2-23-2020
GOOGLE
2-21-2020
GOOGLE
2-19-2020
GOOGLE
2-18-2020
GOOGLE
2-17-2020
YELP
2-16-2020
GOOGLE
2-15-2020
GOOGLE
2-13-2020
GOOGLE
2-13-2020
GOOGLE
2-12-2020
YELP
2-12-2020
GOOGLE
2-8-2020
GOOGLE
2-7-2020
GOOGLE
2-7-2020
GOOGLE
2-6-2020
GOOGLE
2-5-2020
YELP
2-3-2020
GOOGLE
2-2-2020
GOOGLE
2-1-2020
GOOGLE
1-29-2020
GOOGLE
1-26-2020
GOOGLE
1-26-2020
GOOGLE
1-25-2020
GOOGLE
1-23-2020
GOOGLE
2-7-2020
Read More