Frequently Asked Questions About Leasing in Dover, DE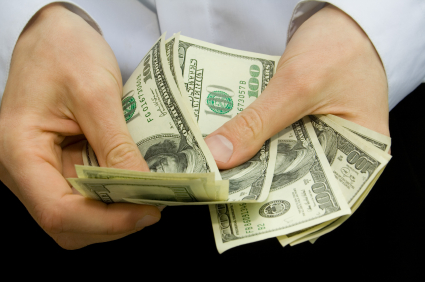 Sales Hours
302-943-6000
| | |
| --- | --- |
| Monday | Closed |
| Tuesday | 10:00 am - 6:00 pm |
| Wednesday | 11:00 am - 7:00 pm |
| Thursday | 10:00 am - 6:00 pm |
| Friday | 10:00 am - 6:00 pm |
| Saturday | 10:00 am - 5:00 pm |
| Sunday | Closed |
Although plenty of individuals know the ins-and-outs of financing their vehicles, far fewer know the details of leasing. At Price Honda, we want everyone to be aware of all their options when it comes to taking the wheel to their favorite cars. That's why we've compiled a list of the most frequently asked questions about this method of acquiring a vehicle.
Are Leases Cheaper than Financing?
The first things our clients wonder about is whether leasing is cheaper than financing. When it comes to this, there are a couple of things to consider. If you're talking about the short-term, you're going to save much more money month to month by going with a lease. That's because you won't own your car at the end of the contract like you would with financing and are therefore not responsible for paying off the full-sticker price. However, when you're looking at the long-term, financing will eventually be cheaper because you'll eventually pay off your ride and won't have to deal with any payments at all.
How Long Does a Lease Last?
One of the primary perks of leasing your ride is the fact that you won't have to spend many years with just one vehicle. As opposed to a financing contract that you can expect to pay off for four to seven years depending on your down payment and monthly rate, leases typically only last two to four years. That means you can keep yourself in the hottest, newest rides and won't be stuck with just one set of wheels longer than you want to. When you reach the end of your lease, you'll have a couple avenues in front of you as well. You can continue leasing or even purchase your chosen vehicle if you've fallen in love with it. Or you can hand our team the keys and find another car on our lot that captures your heart!
Should I Lease My Next Vehicle?
Now that you know a bit more about what leasing entails, you might be questioning whether this is the best choice for you. We recommend this type of arrangement to folks who want to save money now or who don't want to settle for just one vehicle for very long. If you feel you fit the bill, consider coming into our Finance Department to learn more. Our team of experts will take into account your budgetary constraints and help you develop a plan that won't break the bank.
If you have any questions before your visit, feel free to reach us at 302-734-1000. If you needed answers to frequently asked questions about leasing in Dover, DE, we at Price Honda hope this article has helped. You can find our dealership conveniently located at 4567 South Dupont Highway in Dover, DE. See you soon!
Testimonials
"Easy and super nice"
DEALERRATER
3-31-2020
YELP
3-24-2020
GOOGLE
3-15-2020
GOOGLE
3-15-2020
GOOGLE
3-11-2020
GOOGLE
3-5-2020
GOOGLE
3-3-2020
YELP
3-3-2020
GOOGLE
2-27-2020
GOOGLE
2-25-2020
GOOGLE
2-23-2020
GOOGLE
2-21-2020
GOOGLE
2-19-2020
GOOGLE
2-18-2020
GOOGLE
2-17-2020
YELP
2-16-2020
GOOGLE
2-15-2020
GOOGLE
2-13-2020
GOOGLE
2-13-2020
GOOGLE
2-12-2020
YELP
2-12-2020
GOOGLE
2-8-2020
GOOGLE
2-7-2020
GOOGLE
2-7-2020
GOOGLE
2-6-2020
GOOGLE
2-5-2020
YELP
2-3-2020
GOOGLE
2-2-2020
GOOGLE
2-1-2020
GOOGLE
1-29-2020
GOOGLE
1-26-2020
GOOGLE
1-26-2020
GOOGLE
1-25-2020
GOOGLE
2-7-2020
Read More